Loading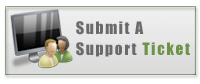 Our online Support Centre has a lot of good information and answers to some of the most common questions and technical issues you may encounter.

Please select from our list below the product you wish to have support with.

If you prefer to submit your inquiry online, simply click here to submit a ticket. One of our professional support staff will read and analyze your inquiry and email a response directly back to you.

Click here to view our customer contact section.